Chauffeur-Driven car rental from and to Linate Airport
Vivaldi Transfer Milano Linate is a chauffeur-driven car rental service that will allow you to reach Milan Linate Airport in comfortable and luxurious Mercedes vehicles. The service includes both the outbound and return journeys to any destination in Lombardy. We also give you the opportunity to travel in the surrounding areas and neighboring regions. With Vivaldi Professional Driver Service, you can book the transfer Linate service choosing between Mercedes-Benz S-Class sedans for 1-2 passengers (up to 2 standard-sized suitcases), Mercedes-Benz V-Class (minivans) for 4-7 passengers (up to 5 large suitcases), or Mercedes-Benz New Sprinter (minibus) for up to 8 passengers (8 to 10 large suitcases).
How much does Vivaldi Transfer Milano Linate or car with driver cost?
Knowing the cost of Vivaldi Transfer Milano Linate in advance is one of the advantages of chauffeur-driven car rental. For travelers, it can be stressful not knowing the costs of a transfer, but by choosing the services of our Milan agency, you will not have to worry about your budget. Organizing your car journeys in advance will allow you to focus only on your destination, avoiding the stress of searching for a suitable means of transport to meet your needs.

Rate from/to Linate*
1-2 pax (Sedan)
3-7 pax

*

(Minivan)
8 pax

*

(Sprinter)

---

Linate Apt – Milan
€80
€90
€150

---

Linate Apt – Como
€160
€220
€250

---

Linate Apt – Turin
€350
€520
€560

---

Linate Apt – Varese
€160
€220
€250

---

Linate Apt – Lugano
€220
€260
€250

---

Linate Apt – Stresa
€230
€305
€330

---
*Rates including 10% VAT and motorway tolls included.
PLEASE NOTE The vehicles available are all Mercedes-Benz, periodically overhauled.
For airport transfers, 45 minutes of waiting time are included. After that, an additional fee of €65/hour will be applied for the sedan, €82,50/hour for the minivan, and €99/hour for the minibus. The rates shown may vary if the transfer is requested in a certain period of the year, for night trips or for journeys not agreed upon in the booking phase.
How to Book Vivaldi Professionals driver service at Linate Airport?
Vivaldi Professionals driver service at Linate Airport offers a base fare that can be customized according to your needs. Our operators are available to assist with any inquiries at (+39) 347.37.35.465, including WhatsApp, or via email at info@i-vivaldi.com. Reservations can be made by directly contacting our drivers or by filling out the provided form, indicating all necessary details: preferred vehicle, number of passengers, number of luggage pieces, departure and arrival addresses. To facilitate the transfer services at Linate Airport, you can also include your flight number. This will allow us to monitor the progress of your journey and be aware of any possible delays or advancements.
Trust in the professionalism of Vivaldi Professional Driver Service and turn your transfer to and from Linate Airport into an unforgettable journey.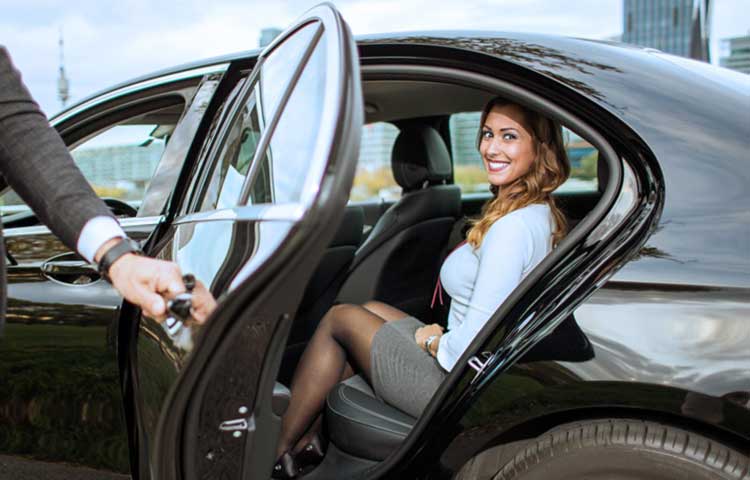 Who is the Vivaldi Transfer Service Linate service dedicated to?
Our Transfer Service Linate or car with driver service is dedicated to all travelers who need to reach the airport or move to another destination.
Milan Residents: Citizens of Milan can contact us for any kind of transfer, not just to Linate Airport. We offer a wide range of car services with drivers, with agreed-upon schedules to take you to any address..
Tourists: Milan is the capital of Italian fashion, as well as a city rich in history, entertainment, art, and culture. With private transfer Linate, you'll have a driver who is knowledgeable about the area, accompanying you from the airport to your chosen destination and providing helpful advice about the most interesting places.
Businessmen: The city is also known as the hub of business and economy in our country. Many businesspeople, executives, and prominent figures from the entertainment industry choose our chauffeur-driven car rental to move around the city, dedicating their time and attention to their work.
Our service is stress-free. Traveling with us means you won't have to worry about the hassle of loading luggage onto a bus or squeezing into a cramped means of transportation. The vehicles of our transfer Linate agency are comfortable, luxurious, well-maintained, and safe. To attend to last-minute work preparations, check emails, or catch a glimpse of the most famous sights, you can connect to the onboard Wi-Fi, relaxing throughout the journey.
With Vivaldi Professional Driver Service, your task will be to relax, allowing you to reach your destination with an active mind, focused on your work commitments or leisure activities.