Vivaldi car with driver Service and Transfers to and from Milan Malpensa Airport
Vivaldi Professional Driver Service in Malpensa offer a reliable solution for traveling to and from Milan Airport (MXP) in comfortable high-end vehicles. Malpensa transfer stands for safety, punctuality, and advantage, both in terms of economics and quality standards. Thanks to our drivers, we ensure 24/7 transfers, respecting agreed-upon timings to reach your destination.
Within our vehicle fleet, prestigious vehicles are present, driven by impeccably dressed and punctual drivers. For years, we have been the chauffeur-driven car rental service in Milan that caters to diverse transportation needs. Our clientele includes tourists, residents, and business people who need to move between Malpensa Airport and Milan.
What are the costs for a Vivaldi Transfer and car with driver Service in Malpensa airport?
A fixed fee is applied to the cost of the Malpensa chauffeur-driven car rental service, unlike other types of transportation. The price of the Vivaldi car with driver Service and Transfers service is calculated based on the journey to be undertaken and may only vary if a transfer is requested during a specific period of the year or for personalized specifications requested during the booking phase. To request a quote or to obtain more information on customizing a transfer service, we invite you to contact our agency, which will provide you with all the details.
Rate from/to Malpensa*
1-2 pax (Sedan)
3-7 pax

*

(Minivan)
8 pax

*

(Sprinter)

---

Malpensa Apt – Milan
€130
€175
€220

---

Malpensa Apt – Como
€140
€165
€210

---

Malpensa Apt – Turin
€275
€320
€410

---

Malpensa Apt – Varese
€85
€110
€150

---

Malpensa Apt – Lugano
€165
€190
€250

---

Malpensa Apt – Stresa
€120
€150
€190

---
*Rates including 10% VAT and motorway tolls included.
PLEASE NOTE The vehicles available are all Mercedes-Benz, periodically overhauled.
For airport transfers, 45 minutes of waiting time are included. After that, an additional fee of €65/hour will be applied for the sedan, €82,50/hour for the minivan, and €99/hour for the minibus. The rates shown may vary if the transfer is requested in a certain period of the year, for night trips or for journeys not agreed upon in the booking phase.
How to Book Vivaldi Professionals driver service at Linate Airport?
Vivaldi Professionals driver service (Rental Car with Driver) service at Malpensa Airport offers a base fare that can be customized according to your needs. Our operators are available to assist with any inquiries at (+39) 347.37.35.465, including WhatsApp, or via email at info@i-vivaldi.com. Reservations can be made by directly contacting our drivers or by filling out the provided form, indicating all necessary details: preferred vehicle, number of passengers, number of luggage pieces, departure and arrival addresses. To facilitate the transfer at Malpensa Airport, you can also include your flight number. This will allow us to monitor the progress of your journey and be aware of any possible delays or advancements.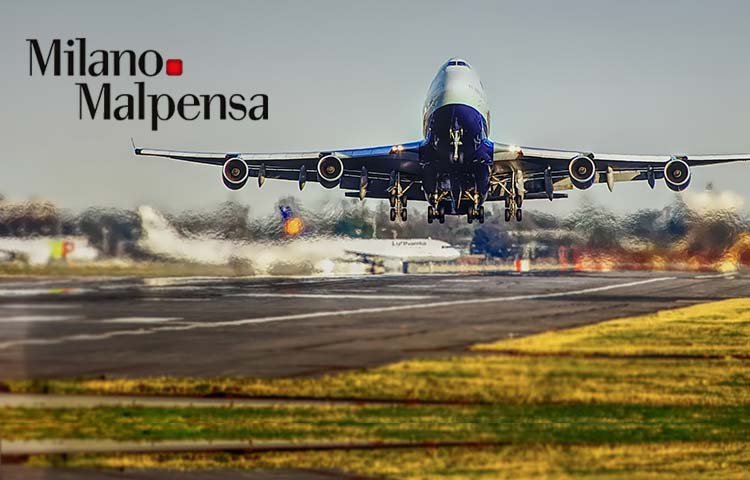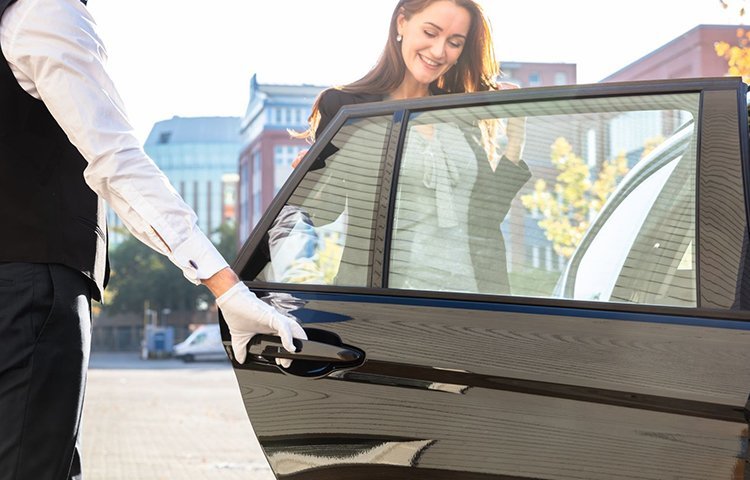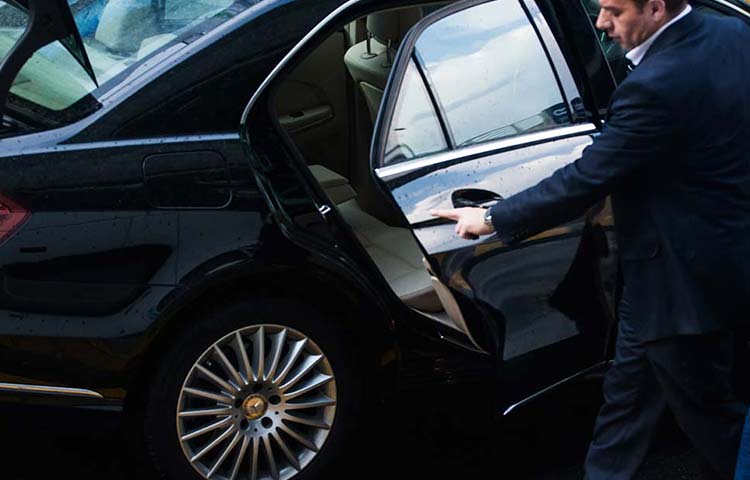 Advantages of Malpensa Transfer
No Stress: Thanks to our Malpensa transfers, you'll say goodbye to the endless search for parking at the airport, the crowded public transportation, and the hassle of dealing with luggage. Boarding our vehicles will ensure you arrive at your destination perfectly on time, in total relaxation and complete comfort.
No Driving Worries: A professional driver will be at your disposal to accompany you during all your travels from Milan Malpensa Airport to any destination you've selected during the booking phase.
No Compromises: With our Car with driver service from our chauffeur-driven car rental agency, you can travel in high-end Mercedes vehicles. You'll have access to Mercedes-Benz E-Class sedans for 1-2 passengers with a capacity for up to 2 pieces of standard-sized luggage; Mercedes-Benz V-Class (Minivan) for up to 7 passengers with ample space for 5 large suitcases, or Mercedes-Benz New Sprinter (Minibus) for up to 8 passengers accommodating 8 to 10 large suitcases.

Complete comfort, reliability, and safety.

All drivers are carefully selected professionals with the necessary passenger transportation license, boasting years of experience and a comprehensive knowledge of Milan and its surrounding areas.